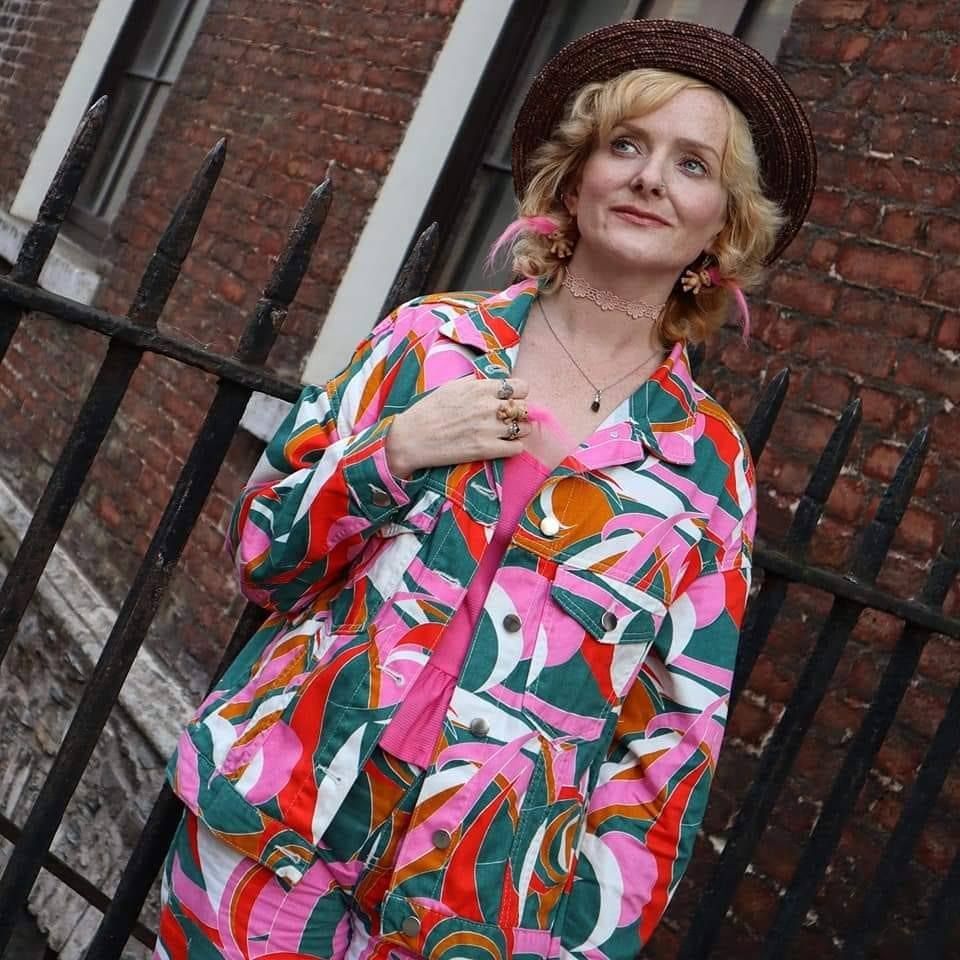 About
Klara McDonnell is a singer/songwriter and actress from Dublin, Ireland.
Today a seasoned performer, her love for theatre started age 16, when she became involved with Tallaght Youth Theatre. Later she would train as a drama facilitator and work with several youth theatres.
Her first television appearance came quickly, on RTE's Echo Island, when she was shown performing in a busking challenge on Grafton Street.  After graduating BCFE's Rock School, she relocated to Germany for two years, and enjoyed busking for real.
Klara worked as a life drawing model on and off for a decade. Her body positivity and views on nudity would be the topic of a Stellar magazine feature, and she was featured on RTE, this time on documentary Full Frontal. A Triple Negative Breast Cancer diagnosis brought Klara's life drawing career to an halt in December 2019, but Klara's outspoken, upbeat personality meant she would share her journey back to health with followers via videos on YouTube and her popular social media pages. 
While Klara has featured in a number of bands through the years, most notably alternative/rock band Hypno Puppet alongside Sean Cray, her work as a solo artist post-2017 has shown the singer/songwriter as a musical force all by herself. Her debut EP 'Trapped Within' was followed by singles "Sinking Unknowing", "Wasted", and most recently "Dusty Glitter" – each single building on the radio success of the previous release, and receiving support in Ireland and further afield in the US, UK, Europe and even Australia. 
It is perhaps her live performances that separate Klara from the current crop of female singer/songwriters most of all though. Her wardrobe inventive and outlandish, and her connection with the crowd has no doubt been nurtured by her years performing at venues and festivals across Ireland, both as a soloist and within a band. 
Since recovering from cancer, Klara has been busy creating social media content for others, as well as still creating her own engaging content. Last autumn she was one of the presenters of Garageland's Lockdown Live on Tour, where she interviewed bands and artists from all over the Ireland. 
Klara is the voice of Mrs Oh in new animation Royals Next Door, which is currently broadcasting on RTÉ 2.